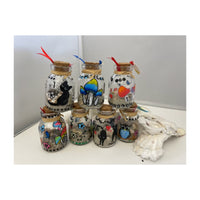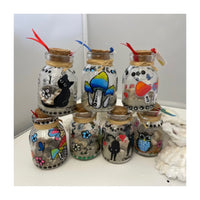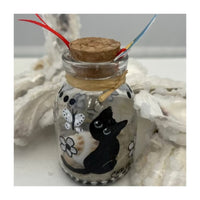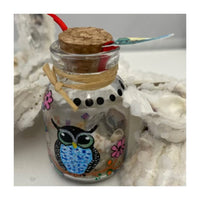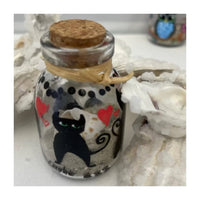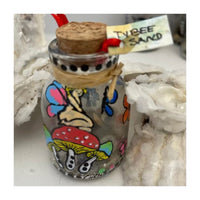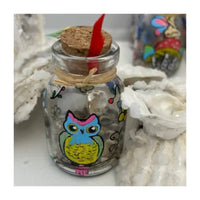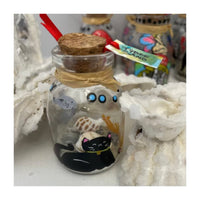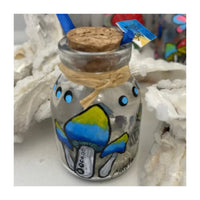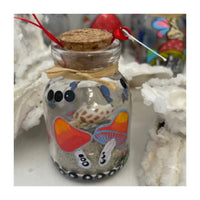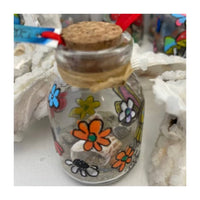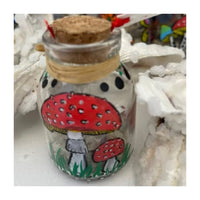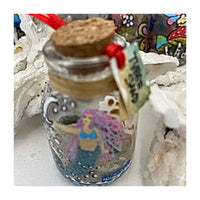 Artisan:  Christine Bishop
Materials:  glass jar, sand, seashells
Dimension:  1.5 diameter x 3 tall
What do we all need...a little bit of Tybee! Each glass jar is an original acrylic painting and holds shells collected on local beaches. Mixed with the sand, sealed and suspended to create an "anytime" ornament.