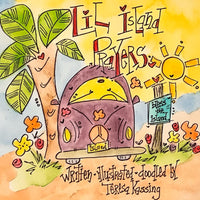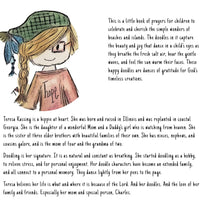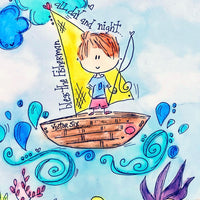 "Lil Island Prayers" by Teresa Kassing
Available for pre-sale now!!!
Orders will be shipped after they are received from the printer, around January 15th, 2023.
This is a little book of prayers for children to celebrate and cherish the simple wonders of beaches and islands. The doodles in it capture the beauty and joy that dance in a child's eyes as they breathe the fresh salt air, hear the gentle waves, and feel the sun warm their faces. These happy doodles are dances of gratitude for God's timeless creations.
Teresa Kassing is a hippie at heart. She was born and raised in Illinois and was replanted in coastal Georgia. She is the daughter of a wonderful Mom and a Daddy's girl who is watching from heaven. She is the sister of three older brothers with beautiful families of their own. She has nieces, nephews, and cousins galore, and is the mom of four and the grandma of two.
Doodling is her signature. It is as natural and constant as breathing. She started doodling as a hobby, to relieve stress, and for personal enjoyment. Her doodle characters have become an extended family. and all connect to a personal memory. They dance lightly from her pens to the page.
Teresa believes her life is what and where it is because of the Lord. And her doodles. And the love of her Family and friends. Especially her mom and special person, Charles.