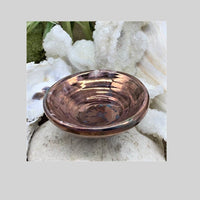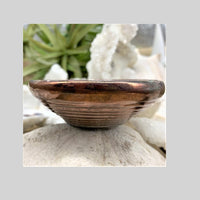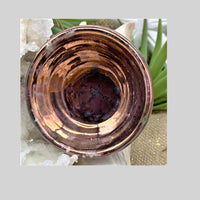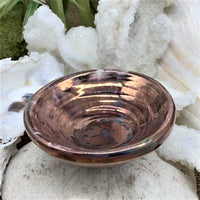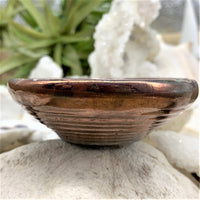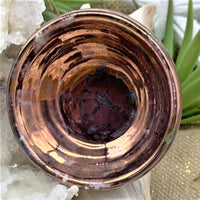 Handmade Raku Pottery Blessing Bowl
Artisan:  Jeremy Diller Maui Hawaii
Medium:  Clay
Turtle Dimension:  3-inch diameter, 1 inch tall
Each bowl is hand thrown, painted by hand, and fired in an outdoor kiln to 2000 degrees Fahrenheit.  It is then pulled from the red hot kiln and placed in a sand pit with wood chips.  The intense heat of the raku bowl causes the wood shavings to spontaneously ignite and creates the unique colors in the bowl. Only the strongest survive their trail by fire.