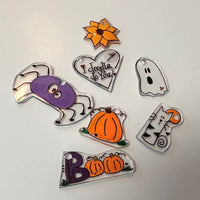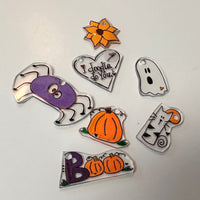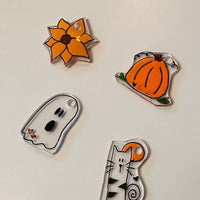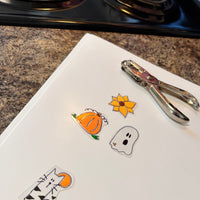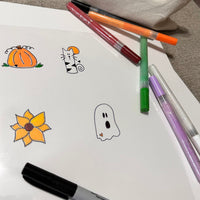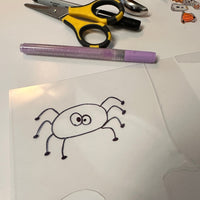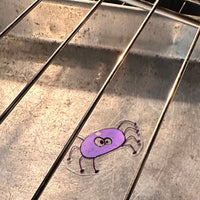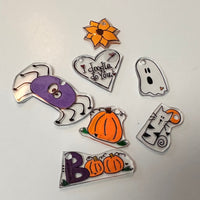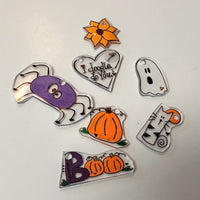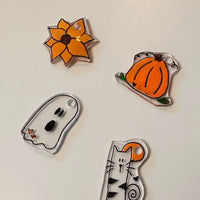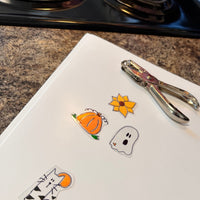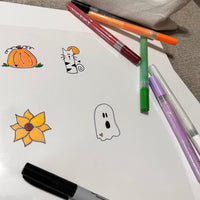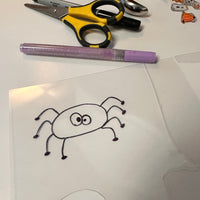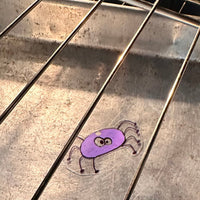 "Spooky Creations: A Halloween Shrinky Dink Extravaganza
Sept 21, 2023
4:30-6:00 PM
Instructor:  Teresa Kassing
Pemican's Palette at Irritable Pelican Gallery
$15/ participant 
All ages (8+)
All supplies provided
You must pre-register.  
Dive into the fun-filled world of 'Spooky Creations: A Halloween Shrinky Dink Extravaganza'! This hands-on class invites you to design and create your own Halloween-themed Shrinky Dinks. Learn the magical process of shrinking your designs into durable, bite-sized art pieces perfect for decorations, jewelry, or just a keepsake. Whether you're a seasoned crafter or a complete beginner, this class offers a unique, easy-to-follow, and exciting way to celebrate the Halloween spirit. Let's shrink our fears and expand our creativity together!
Teresa Kassing is a unique and multi-talented artist based on Tybee Island. By day, Teresa is a registered pharmacist, but her true passion lies in her art. As a self-taught doodle artist, she creates intricate and whimsical designs that are both playful and captivating. Her work has been featured in local galleries and exhibitions, and she is known for her ability to transform everyday objects into works of art. With a keen eye for detail and a love for her craft, Teresa's doodles are a true reflection of her artistic spirit.
This class is geared to anyone above 8 years old, child or adult,  and is limited to 8 participants.  It will be held at Pelican's Palette, 802 1st Street, Tybee Island, Ga, and will run from 4:30-6:00 on September 21, 2023.
Class instruction fees are non-refundable.  However, should you notify us prior to the class that you are unable to attend for any reason, the Pelican's Palette will issue you a credit that can be applied to a future class.